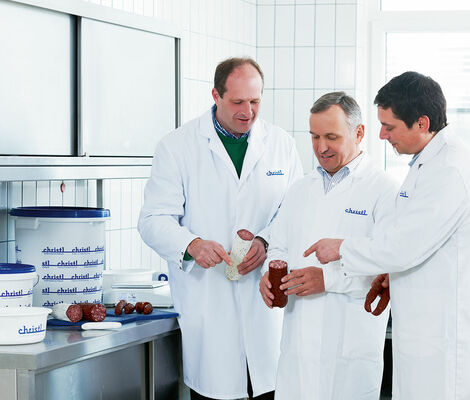 Our advisors are companions.
With us consulting starts with listening to what the customer wants. With this knowledge we develop solution suggestions which are agreed and tested with the customer. The team of consultants at christl are experienced application engineers and innovative spice technologists, who on the one hand deal with the product development, but also with the optimum production sequence for the customer. This is an intensive process, which we accompany with a great deal of ambition and all of our knowledge.
Starter cultures

christl starter cultures for raw cured goods and raw sausage products offer a large spectrum. Our specialist consultants find the right starter culture together with our customers, to fit their individual requirements. Today, product safety and quality are the top priority, and we offer you an extensive range for a perfect end product with a pleasant flavour and colour stability.
The christl specialist consultants are happy to answer any questions you may have and create a tailor-made solution for you.